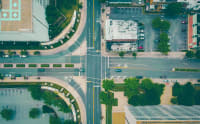 Your local team,


from Houston.
Not found what your looking for?
Send your CV and we'll be in touch when something does.
Houston recruitment
Energy, gas and
oil specialists.
World class recruitment experts
Our highly trained recruitment specialists present high-quality local candidates who possess the best qualifications that meet the requirements of our clients. Our team of professionals has extensive experience in the technical recruitment arena, each with a vast global network of contacts.
The Global Edge focuses on discipline-specific training and recruitment to ensure expertise from the very start. We are committed to ensuring the projects we support have the right talent at the right time, which means having a delivery team with access to global networks across engineering, health and safety, quality assurance and quality controls, project controls and project management, commissioning, and operations and maintenance.
The Global Edge recruits across disciplines for contract and direct hire roles, along with offering solutions for retained and executive search. Through our Advisory Council of Experts, we also provide industry advisors for short-term and project-specific solutions.
Mobilization & Immigration
Our global mobility advisors assist our clients in providing comprehensive mobilization solutions. We will provide support worldwide for even the most complex of immigration and mobilization scenarios. We have expertise in current immigration and labor laws, the different types of permits and identifying which one is right for each entry, and the documents required.
Global tax and Payroll compliance
Our team of compliance experts ensures local and international compliance with tax and banking efficiencies. We can advise on what partnerships would be most efficient to take advantage of Local Content laws and regulations, tax efficiencies, and banking regulations. These services allow for mitigated risk to your company and quick market entry. The Global Edge has a global partnership with Deloitte and adheres to strict onboarding, health, and safety standards.
We offer a full range of payrolling solutions and full-service support, including benefits, candidate care, and candidate retention. We take on the responsibility of traditional employment tasks and liability.
Full project life-cycle solutions
Strategically located worldwide, the Global Edge is a premier partner, offering a range of services to best support our clients through each stage of their project life-cycle. These solutions are personalized, marketing-leading, internationally compliant, and offer unique support throughout Exploration, FEED, Commissioning, Operations & Maintenance, and Decommissioning.
We know the best solution is one that is on time and in your time zone. Our global offices allow us to be a strategic partner for our clients worldwide, ensuring projects are supported from day one.
The Global Edge Contractor Care Program has been established to emphasize the trust and integrity in our relationships with our contractors. Employee care has been at the forefront of Global Edge since inception, and we continually deployed new resources into how we communicate and support our contractors and our service offerings. Our formalized Contractor Care Program's foundation is in our concierge level of service, which has been implemented across our entire organization globally, and managed strategically from our headquarters in Houston. The program allows for increased communication with our contractors and enhances the support our Global Mobility team provides by coordinating travel and international insurances, repatriation, evacuation policies, compliance, travel, meet & greet, and other complementary services.