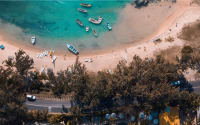 Your local team,


from Georgetown
Not found what your looking for?
Send your CV and we'll be in touch when something does.
Georgetown Solutions
Energy, gas and
oil specialists.
Local & Regional Recruitment
Our highly trained recruitment specialists present high-quality local candidates who possess the best qualifications that meet the requirements of our clients. Our team of professionals has extensive experience in the technical recruitment arena, each with a vast global network of contacts. Global Edge Guyana received a Guyana Local Content Certification in 2022.
Our global mobility advisors assist our clients in providing comprehensive mobilization solutions. We will provide support worldwide for even the most complex immigration and mobilization scenarios. We have expertise in current immigration and labor laws, the different types of permits and identifying which one is right for each entry, and the documents required.
Local & International Compliance
Global Edge Guyana was incorporated in 2018 and has made annual filings with the Deeds and Commercial Registry and Guyana Revenue Authority for ongoing activities in-country.
Our team of compliance experts ensures local and international compliance with tax and banking efficiencies. We can advise on what partnerships would be most efficient to take advantage of Local Content laws and regulations, tax efficiencies, and banking regulations. These services allow for mitigated risk to your company and quick market entry. The Global Edge has a global partnership with Deloitte and adheres to strict onboarding, health, and safety standards.
Global Edge Guyana has developed a partnership with the Guyana Association of Professional Engineers (GAPE) regarding the development of a database of skills available locally within the engineering discipline. Traditionally, engineers in Guyana are trained in the following disciplines: electrical, mechanical, environmental, civil, construction and mining. Global Edge Guyana is continually expanding its database of local professionals in the disciplines of engineering, procurement, and construction through finance, legal, and HR that are specific to client needs.
Full Project Life-cycle Solutions
Strategically located worldwide, the Global Edge is a premier partner, offering a range of services to best support our clients through each stage of their project life-cycle. These solutions are personalized, marketing-leading, internationally compliant, and offer unique support throughout Exploration, FEED, Commissioning, Operations & Maintenance, and Decommissioning.
We know the best solution is one that is on time and in your time zone. Our global offices, like Global Edge Guyana, allow us to be a strategic partner for our clients across the CARICOM region and South America, ensuring projects are supported from day one.