British Columbia, Canada
9:19am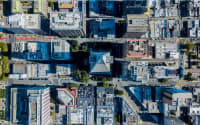 Your local team,


from Vancouver.
Not found what your looking for?
Send your CV and we'll be in touch when something does.
Vancouver recruitment
Energy, gas and
oil specialists.
Accessing Abundant Resources
Canada's abundant oil and gas resources play a pivotal role in the nation's energy industry and global energy markets. As the world's third-largest holder of proven oil reserves, the majority of which are found in Alberta's oil sands, Canada has established itself as a key player in oil production and exports. Additionally, the country boasts significant conventional oil and gas reserves in the Western Canadian Sedimentary Basin, which spans across Alberta, British Columbia, and Saskatchewan. With a thriving energy sector that contributes significantly to the national economy, Canada's commitment to responsible and sustainable development includes ongoing investments in clean technology innovation and carbon reduction strategies.
Experts in Oil & Gas Solutions
As the oil and gas industry in Canada continues to experience significant growth, the demand for skilled professionals has never been greater. A leading recruitment organization is essential in supporting this vital sector by identifying top-tier talent and ensuring the right fit for diverse roles. With a deep understanding of the industry's unique challenges, our recruitment experts bridge the gap between employers and talented candidates, driving innovation and sustainability in Canada's oil and gas sector. Leveraging our vast network and expertise, we provide unparalleled recruitment solutions that empower businesses and boost the Canadian economy while fueling a greener and more efficient future for the energy sector.
Renewables & New Energies
Energy recruitment in Canada is a dynamic and growing sector, driven by the country's diverse and expanding energy industry. As a global leader in oil and gas, hydroelectric power, nuclear energy, and renewables, Canada presents numerous opportunities for skilled professionals seeking careers in the energy field. The demand for talent is high, with companies seeking expertise in areas such as engineering, project management, environmental management, and business development. As Canada continues to invest in clean energy initiatives, sustainable development, and innovative technologies, the energy recruitment landscape is expected to evolve further, offering even more exciting prospects for job seekers.
Local & International Compliance
In the ever-evolving regulatory landscape, our comprehensive local and international compliance solutions in Canada empower businesses to navigate complex requirements with ease. By leveraging our in-depth expertise and innovative tools, we ensure organizations remain up-to-date with the latest regulations, mitigating risks and fostering a culture of transparency. Our customized approach, tailored to each client's unique needs, bolsters their global competitiveness while maintaining a strong foundation in Canadian compliance standards. As a trusted partner, we prioritize seamless integration and adaptability, enabling businesses to excel in both local and international markets, and solidifying our reputation as a leading compliance solutions provider in Canada.