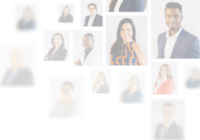 Our Global Edge Story
We're for people.
First and foremost.
Created at the intersection of excellence and integrity, the Global Edge is committed to maintaining the highest standards in the services we provide. We constantly innovate to improve our ability to over-perform for our contractors, clients, and candidates.
The vision of becoming the agency of choice in the international recruitment arena continues to drive the growth and development of the Global Edge. We look forward to opening many more new horizons in our continued delivery of exceptional service to our clientele.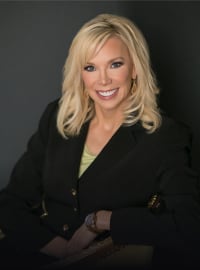 We want to be the company where people feel they are dealing with a person who genuinely has their best interests at heart.
Kathy Eberwein, CEO, Global Edge Group
Committed to Excellence
We strive for excellence in each relationship we build 
and each service we provide.
Built with Integrity
We demonstrate an unwavering commitment to integrity.
Champions of Diversity
We champion diversity through our work and in our actions.
Advocates for Social Impact
We promote positive social change & give back to our community.
Focus on Fun
We take pride in having a workplace that encourages
fun and creativity.
The Global Edge Consultants was formed in 2008 in Houston, Texas, the energy capital of the world.
From the start, the Global Edge knew their foundation made them different from other recruitment agencies, and as a result, expansion into the global arena happened quickly. The Global Edge launched its first overseas operation in Singapore in January of 2009. This expansion continued year after year opening several other offices in the US as well as international offices in the UK, Australia, Canada, South Africa, and Mozambique within the next three years.
The Global Edge team of international recruitment specialists continues to expand, with exceptional key players joining the group. We now operate on every major continent, with successful offices now established in Guyana, Brazil, Qatar, and South Korea.
Most importantly, since inception, we have remained committed to our dedication to our people.
Kathy Eberwein, founder and Chief Executive Officer of Global Edge Group, Medical Edge Recruitment, and Global Edge Managed Solutions, is a dynamic leader with over twenty years of experience leading teams in the recruitment arena. Her education and work experience before recruitment comes with a technical background as a Mechanical Engineer in the power and environmental industries.
Kathy's background includes project development of greenfield cogeneration power plant facilities including project financing, permitting, construction, and engineering of multi-million-dollar projects. Following this, Kathy moved into the environmental engineering field working on complex permitting issues for hazardous waste landfills and incinerators.
Through an unusual circumstance, she stumbled onto technical recruiting and immediately discovered a passion for changing the lives of others through recruitment. Kathy was instrumental and led the initial launch and development of US operations for two of the largest energy staffing firms. Using her own experience as an engineer, combined with the best lessons learned from building two large global recruitment divisions, she ventured out on her own and created the Global Edge Consultants in April of 2008. Kathy is proud to have one of the first woman-owned recruitment agencies in the global arena for the energy industry and continues to expand in size and global footprint. Her vision is to become the agency of choice in the global energy arena as she continues to propel the Global Edge to new levels of growth and excellence.
Kathy has strong family values and is a mother of four children. She has a passion for giving back to the community and in particular, for helping other women in their lives and careers. Kathy volunteers and sits on several boards in addition to the companies she has formed, including the University of Maryland Mechanical Engineering Visiting Committee Board and the Team Phenomenal Hope Board. Kathy has been a huge proponent of social responsibility and has deemed it to be a core value for the Global Edge.
This passion was reflected in 2019 when Kathy founded the Doyenne Initiative, an NGO dedicated to elevating women through higher education and specialized career and leadership development and equipping women to hold the most esteemed and executive roles in their respective fields. The program experienced several obstacles as it was launched; however, Kathy didn't let that stop her and forged forward with the first cohort of Doyennes. As they prosper, these Doyennes will be role models who influence their countries, communities, families, and generations to come.
We are experts in recruitment, but our background and knowledge do not stop there. The Global Edge is intentional about the industries we support, and we build our teams to include only the most knowledgeable people from those industries. We have built our business to offer full-service support to our contractors, clients, and candidates. This includes industry-specific expertise in Oil & Gas, Power, Renewables and New Energies, Infrastructure, Construction, Technology and Semiconductor, Automotive, Chemical, Mining, and Marine.
We are also experts in the support we provide as part of our services as a full-service recruitment agency. From HR, onboarding, benefits, contracts, mobilization, travel, payroll, and engagement, we know we have the best to support the best.
We are passionate about our people, and we believe that is ingrained in the culture of the Global Edge. We strive for excellence throughout our organization, and that includes excellence in our teams. Our promises to our contractors, clients, and candidates ring true for our internal employees we well.
We strive for excellence.
We celebrate achievements wholeheartedly.
We place integrity at the core of our relationships.
We trust in each other.
We encourage balance and flexibility.
We serve each other and our community.
We champion diversity.
We have fun and laugh a lot.
We recognize creativity and innovation.
Awards aren't everything.
But we must be doing something right.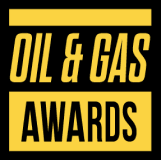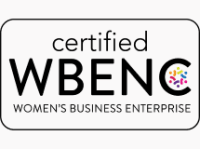 The reason I continue working for the Global Edge time and time again is that every aspect of their business is seamless, professional, and with the utmost of integrity.
Michael, Contractor since 2009
Our business is built on people-driven solutions, and with that comes an unwavering dedication to the people driving the solutions. From our contractors and candidates, to our clients and internal employees, we value the professional relationships and approach each interaction with integrity, offering efficient and custom solutions, and a little but of fun. With the Global Edge, you can expect personalized service from personable people.
We're everything with our people.
Recruiters. Industry experts. Problem-solvers. Sports fanatics. Wine-enthusiasts. Dog-lovers. A business built for people, by people.